türkçe
links to original Turkish article
(Hürriyet Newspaper, 19 April 2017)
A profession that calls for a low profile. (Right?!)
In Bursa, police launched an investigation and recovered 5 kilograms
of hashish, various amounts of methamphetamines and 'bonzai' (ecstacy),
all purchased by users from a "girl with green hair". In the ensuing
operation, 10 suspects were taken into custody, including green-haired
N.Ö.
Working in the Yıldırım district of central Bursa, police noticed N.Ö.
and her green hair (how could they not?!). She was put under surveillance
and when police saw that S.Y. drove to N.Ö.'s house with narcotics they
raided the house. Along with the narcotics, police found guns and bullets,
scales to measure dope and money suspected of coming from drug sales,
amounting to 14,410 TL, $504 and promissory notes in the names of 13
individuals.
--------------------------------------------------------------------------------------
türkçe
links to original Turkish article
(Milliyet Newspaper, 18 April 2017)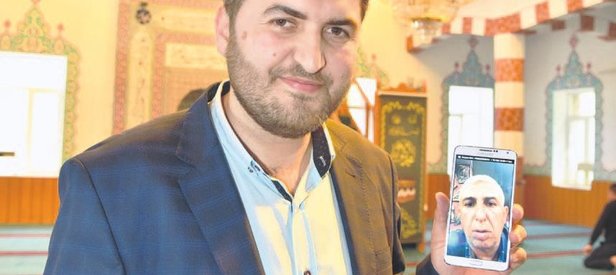 If the jacket fits you must NOT aquit.
In Antalya, security video at a mosque reflected a thief in action
while the congregation prayed. The thief stole a jacket belonging
to Imam Emre Mermer at the 15 Temmuz Şehitler Mosque in the
Konyaaltı section of the city.
The thief stole a pair of shoes as he left the mosque, too. He also found
the key to Mermer's car in the pocket of the jacket and stole Mermer's
cellphone, charger and some money from the car before fleeing on
a motorcycle.
Mermer became aware of the theft when he reviewed the security
footage. He then went to telephone stores on 100th Year Avenue in
search of his cellphone and found it at the 7th or 8th shop he stopped
at. The thief had taken a selfie with the Imam's phone before selling
it and Mermer noted that the thief was wearing his stolen jacket in
the selfie (!). Soon afterwards police picked up suspect A.G., who
is said to have robbed nearly 200 mosques.