türkçe
links to original Turkish article
(Milliyet Newspaper, 18 July 2018)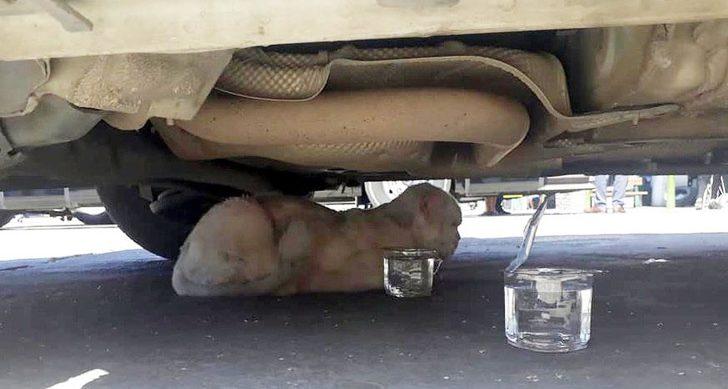 Not the best way to travel - sort of sub-economy. Free water,
though, if you survive.
Last Saturday, a minibus with 15 passengers left Milas en route to
Bodrum, 80 kilometers away. While on the road the sound of a cat
could be heard inside the minibus. Nevertheless, although the driver
stopped the vehicle three times, the source of the sound could not be
located.
As the passengers alighted at the Bodrum bus terminal, a grey cat
emerged from the motor compartment of the minibus. After giving
the cat water and soothing it, the driver and passengers alerted Füsün
Uslu, the head of the Bodrum Animal Rights Association. Uslu and
animal-lover Gülşah Ürgüplü came to the bus terminal and took the
"Iran kedisi" (Iran-breed cat) to the Bodrum Municipality's Temporary
Animal Care Center.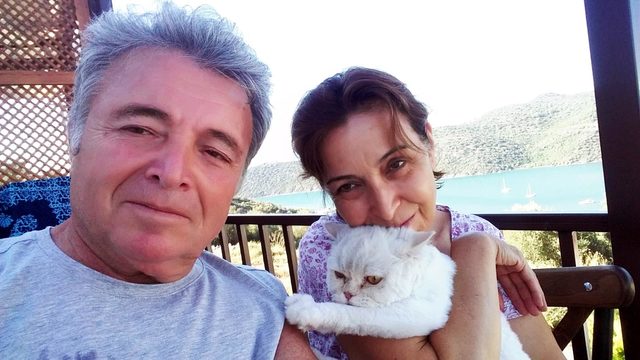 Feline wanderlust
The cat's owner, Mesut Göktaş (65), saw news reports the next day
and was overjoyed to get his cat, whose name is 'Boncuk', back, noting
that "Boncuk was white but now grey from staying so long in the motor
compartment. There's no injury though. It's a miracle."