türkçe
links to original Turkish article
(HaberTürk Newspaper, 3 July 2018)
Almost exactly 100 years ago...
The Turkish Army has found the house used by Atatürk as his
7th Army headquarters in 1918 during World War I, in the town of
Racu, after recently taking the town from YPG/PKK forces in Syria's
Afrin region in the northwest of the country.
Süleyman Hatipoğlu, an academician in Hatay Mustafa Kemal
University's History Department, stated that at the time Atatürk
was serving as the commander of the 7th Army in Palestine.
In October 1918, Atatürk moved first to Aleppo and then to Afrin,
where he set up his headquarters at the Katma train station and
organized resistance forces from among the local Arabs, with
support from the Turkish Army.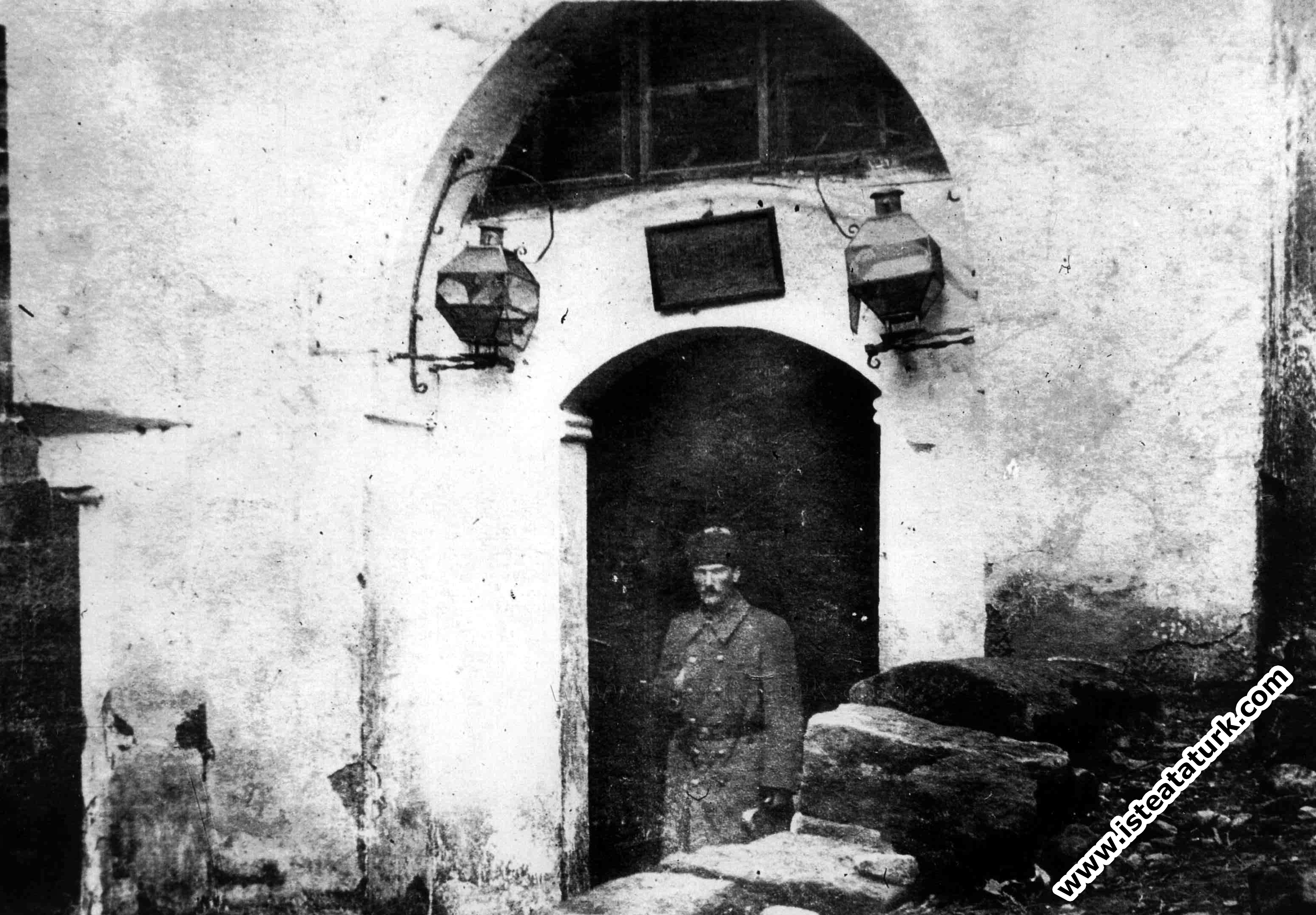 Atatürk in Syria, circa 1918.
Communications were established with Kilis (now a province of
Turkey) for logistical support and Atatürk provided defense for
a line stretching from the Mediterranean shore through Reyhanlı,
Kırıkhan, Belen, Der el Cemal and Tel Rıfat. On 26 October 1918
British forces came face to face with Atatürk's 7th Army at Katma
in a battle that ended in the British forces being defeated.
British forces advanced to Aleppo in October 1918
from Damascus.
These days, after the Turkish Army took control of Afrin on 18
March 2018 as part of its Operation Olive Branch, efforts by
the Local Civil Assembly resulted in locating the house where
Atatürk devised his Katma strategy. The Assembly's Kurdish
president, İbrahim Halil Ağa, explained that during the time Atatürk
was in the town the stone house, belonging to Hanif Ağa, a local
notable who supported the Ottoman Army, it was used as Atatürk's
HQS. The house occupies the most advantageous point in Hacı
Halil village.
Built in 1890, the house has fallen into disrepair but İbrahim Halil
Ağa said that "this meaningful history must not be forgotten. We
want the house to be restored to its former condition."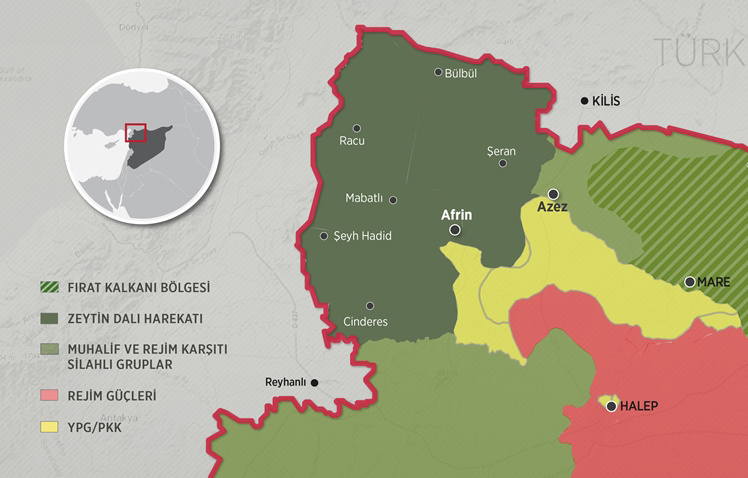 Racu town is located in Afrin's northwest, hard by the
border with Turkey's Hatay province.