türkçe
links to original Turkish article
(Sözcü Newspaper, 19 July 2018)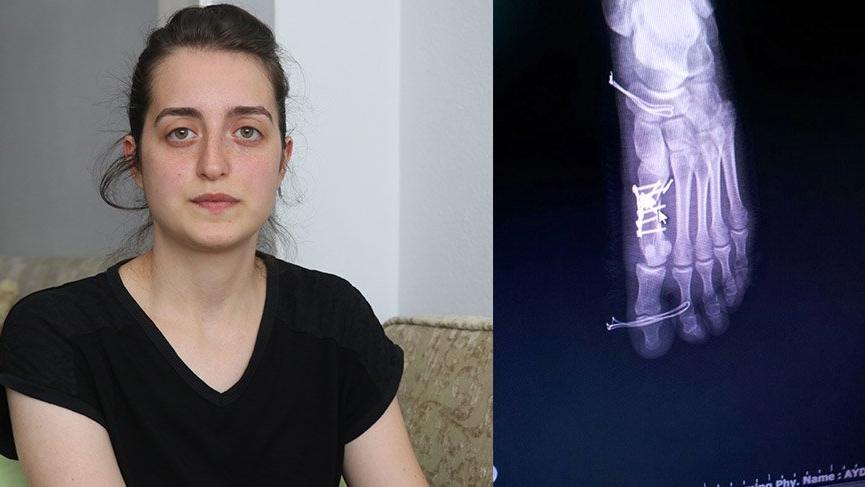 All toes are not created equal.
In Yalova, Büşra Nergiz (27) went to the doctor in regard to a bone
break in the middle toe on her left foot, which has bothered her since
childhood. Specialist Dr. Ö.A. told Nergiz that a minor operation
would solve the problem. But on the day of the operation, 13 July,
Dr. Ö.A. operated on her big toe instead, inserting 5 platinum
stitches there. (!)
Nergiz realized after the operation that the toe she complained about
had not been operated on, whereas her big toe was now in a cast.
For his part, Dr. Ö.A. said there was no problem and he would
operate on the middle toe next week.
Nergiz filed a complaint with the public prosecutor and said that
"I asked the doctor why he operated on my healthy toe and he
said 'it's no big deal. We can take out the platinum stitches if you
like, or they can stay.' I've had my lawyers take the necessary
action." Meanwhile, the hospital has begun an investigation into
the doctor.