türkçe
links to original Turkish article
(HaberTürk Newspaper, 1 July 2018)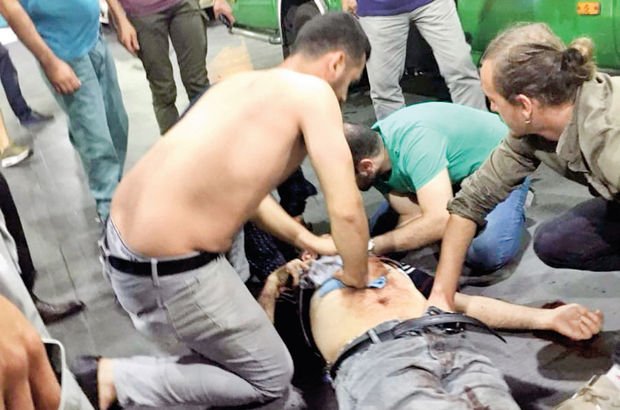 From ATM to DOA
In Eyüpsultan, Istanbul, a bewildering incident occurred a
week ago. Abit Karlı (55) was using an ATM at a gas station
in the evening when he got into an argument with 3 people about
waiting in line. As the argument grew more heated, the 3
fled toward the gas station pursued by Karlı, who fell to the
ground while chasing them.
As Karlı got up off the ground he collapsed in a pool of blood
because of a stab wound in his chest. Police and first-aid teams
arrived at the scene but Karlı could not be saved. Assuming
that Karlı had been a murder victim, the 3 people he was chasing
were taken into custody.
TNT can testify: Turks do not like waiting in line.
The 3 denied pulling a knife on Karlı and when police checked
security video from the gas station they saw that the knife was
in Karlı's hand. When he lunged with the knife at the 3 others
he lost his balance, fell and stabbed himself in the chest (!). As a
result, the 3 others were exonerated and released.
Eyüpsultan district of Istanbul