türkçe
links to original Turkish article
(HaberTürk Newspaper, 25 March 2018)
hoodwinker
see previous TNT reporting on this fellow.
Would you buy a used egg from this man?
Sila Aydın, the ex-wife of the fugitive CEO of Çiftlik Bank, Mehmet
Aydın, has told police that she met Mehmet when he was working
for minimum wage in a tea garden in Bursa's Nilüfer district in
2016. Mehmet continually played FarmVille and other games
and later, with a friend who knew programming, created a game
called Fame Game that was played on Facebook. Ultimately,
Mehmet's meteoric rise led to his 511 million TL (about $150
million) pyramid fraud that was exposed two weeks ago.
With the money earned from Fame Game, Mehmet leased a
farm in Bursa's İnegöl district and, as Sila has told police "he
sold the farm products to other firms and villagers. Later he
bought meat and milk machines in Lüleburgaz and set up a farm
in Saray. He bought 2,000 Bitcoins in Akhisar. With the money
from new members he paid the old members 250% profits but
soon he wasn't able to pay any more. We argued and decided to
divorce. In January he told me he was going to Uruguay and when
he got there he sent me 1.7 million TL (about $400,000), telling
me to buy a villa for myself. Right now I have 3,684,000 TL in
three banks but the accounts have been blocked."
Mehmet has temporary residency rights in Argentina and the U.A.E.
and may have fled to one or the other because his presence in
Uruguay has become too well known. In Uruguay he wanted to
establish a construction materials firm and even looked into renting
office space in the Trump Tower (!) building on the shore in
Montevideo.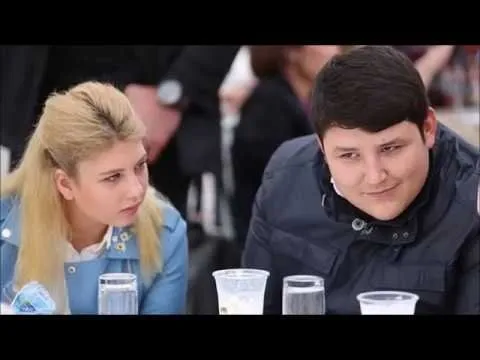 Sila and Mehmet in happier times down on the farm.