türkçe
links to original Turkish article
(Milliyet Newspaper, 9 March 2018)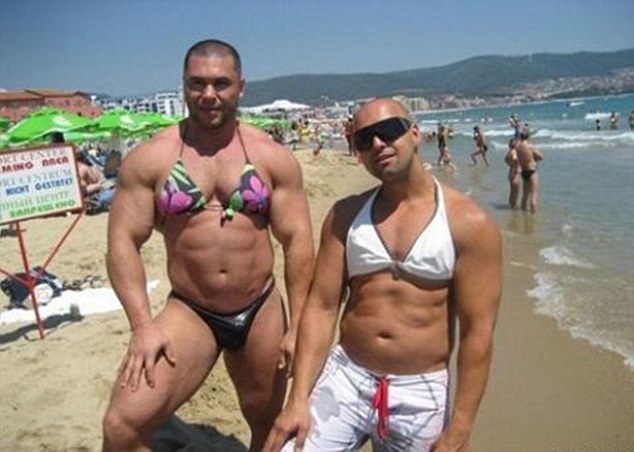 Evidently, it's all the rage in Antalya these days...
In Antalya, construction worker S.K. (35) and his unnamed friend
kidnapped Koran course teacher İ.C. (44) and tortured him with a
knife for money. The suspects stripped İ.C. naked, took pictures
of him in a bikini (!) and recorded them. With this blackmail fodder,
the suspects made İ.C. sign over 90,000 TL worth of promissory
notes.
S.K. believed that because İ.C. writes charms he makes a lot of
money so as part of his plan he rented a day-use house in the
Kızılsaray neighborhood. S.K. then introduced himself to İ.C.,
saying that his sister was crippled and needed prayers. In response,
İ.C. suggested that S.K. take his sister to a doctor but the construction
worker insisted and lured İ.C. to the rented house.
Together with his friend, S.K. put plastic handcuffs on İ.C. and
tortured him before taking the bikini pictures. After they had İ.C.
sign the promissory notes, they put him out on the street and told
him to "wait for news from us." However, İ.C. went to the police,
who rounded up S.K. His unnamed friend is still being sought.
S.K. en route to the mosque (not!).