türkçe
links to original Turkish article
(HaberTürk Newspaper, 7 March 2018)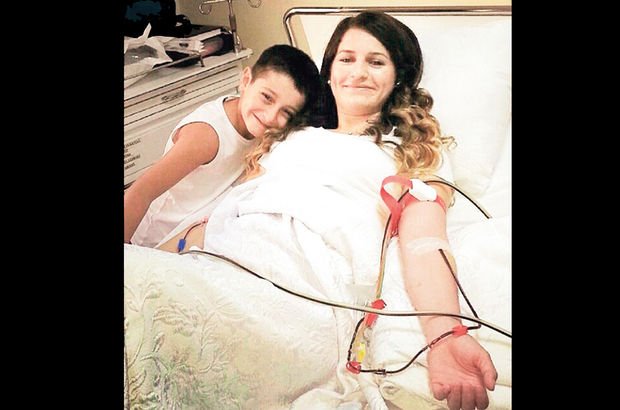 İlknur hanım is good to the marrow.
İlknur Özgenç (28), the mother of one child, lives in Kartepe,
Kocaeli and she has made history with regard to making a
donation via TÜRKÖK (Turkey's stem cell organization). About
3 years ago, when Kızılay (Turkey's Red Cross) came to the bank
where she was working İlknur hanım could not donate blood
because she was on medicine. Instead, she was told she could
make a marrow donation, which she did.
A year and a half later, İlknur hanım got a call from Kızılay,
saying "would you like to save the life of a child in India?"
İlknur hanım, noting that this was just at the time of the failed
coup attempt in July 2016, said that "they told me that I had to
come to Adana for the procedure on 20-21 July but I was very
hesitant. But after I checked I was convinced it was for real.
The whole thing was completed in 3.5 months and after a final
5-6 hour procedure I was able to fly home and my marrow was
sent to India with a German courier."
İlknur hanım lives in Kartepe district of Kocaeli province.
İlknur hanım said that people were prejudiced against her making
a donation to a foreigner, telling her "why are you donating to a
foreign infidel? But I can't do this based on nationalism.
Language, religion - they don't matter. We're all God's creatures.
Even my family and friends told me "you'll be harmed." If I
had been frightened and abandoned the issue that child would
have died. I lost my grandfather to cancer."
İlknur hanım would like to see the 2-year-old Indian child she
helped some day, adding "the child I gave my marrow to will
snatch my personality. Since her cells were killed during
chemotherapy my cells will be effective. I smiled through it
all and she will too. The doctors tell me 'you've got a daughter
in India', which made my son jealous and prompted him to
assert that 'I look like my mom. We both have dimples and
our eyes are the same color.'"