türkçe
links to original Turkish article
(HaberTürk Newspaper, 18 May 2018)
Besides the gold, Gülay hanım claimed that her face had
been stolen, too.
Gülay Ş. of Istanbul met driver Salih Ş. of Izmir over the internet
and they got married in Izmir's Dikili district on 5 May. Two days
after the wedding, Gülay hanım claimed that wedding gold worth
27,000 TL (about $6,500), 5,000 TL in cash and 13,000 TL worth
of her own gold had been stolen and she asked the Gendarmerie for
help.
Gendarmerie officers checked the house and found no signs of
forced entry. With their suspicions aroused, the Gendarmerie
judged that the incident was not a robbery and they began to
investigate Gülay hanım, who said that she used to work as a
doctor at GATA Haydarpaşa Hospital in Istanbul.
The Gendarmerie learned that Gülay hanım is not a doctor and
that she never worked at GATA. Consequently, a warrant was
issued for Gülay hanım's arrest in connection with the supposed
robbery and her falsehoods. However, Gülay hanım was not at
home when officers came to take her into custody. Later, she
was arrested on the road to Menemen while en route to Izmir
with her new husband.
A search of her suitcase in the car revealed birth certificates
in three different surnames, 40,000 TL worth of gold and jewels,
along with 5,000 TL in cash. Faced with these findings, Gülay
hanım confessed that "I love my husband. Before the wedding
his family wanted the gold so I made up this lie in order not to
give them the gold."
As for new hubby Salih Ş., he explained that there was no
hoodwinking involved and that he loves his new wife. He
added that "She doesn't know how the gold got into the suitcase
(!). There must have been a misunderstanding. Would someone
file a complaint about one's self? The important thing is that
the gold has been found so we're not complaining about anyone."
Gülay hanım was released. (!)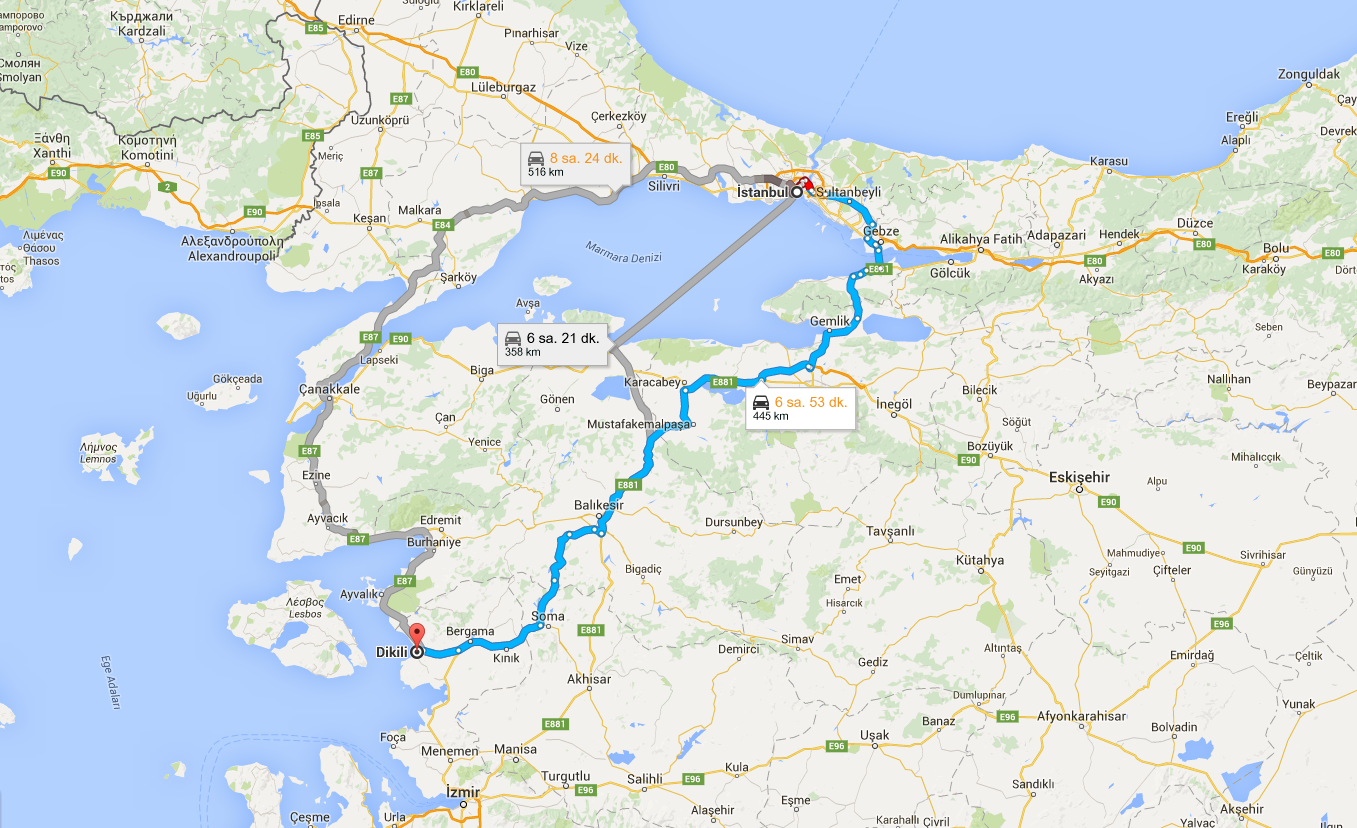 How to get to Dikili from Istanbul.