türkçe
links to original Turkish article
(HaberTürk Newspaper, 31 May 2018)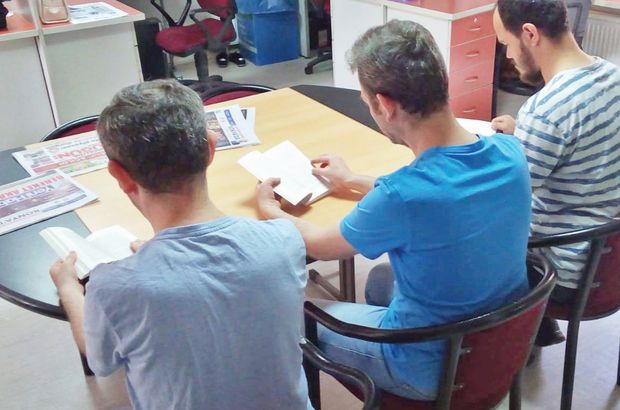 Get Out of Jail Free card: read a book.
In February, in Konya's Selçuklu district, three students got into
a fight in front of their high school. As a result, students B.Y.,
M.Y. and H.K. were taken into custody by police. After processing,
the case was turned over to mediator Muhammet Murat Üyel.
The fathers of victims F.T. and H.Ş. said that they did not want to
see the three young mens' future clouded by this incident but,
nevertheless, they wanted them to learn a lesson. The fathers
proposed that the three attackers read a book and contribute 50 TL
(about $12) each to the Soldiers Fund. All concerned agreed so
the three were rescued from a harsher sentence by reading books
at the Konya Courthouse's 15 July Library.
The young fellows read Tolstoi's "Hacı Murat", Dr. Nuri Şahin's
"Çanakkale War History and Martyrs" and Ali Ünlü's "Education
Stories". Tolstoi's book was inspired by real events involving
Chechen rebel Hacı Murat's war against the Russian Empire.