türkçe
links to original Turkish article
(HaberTürk Newspaper, 28 May 2018)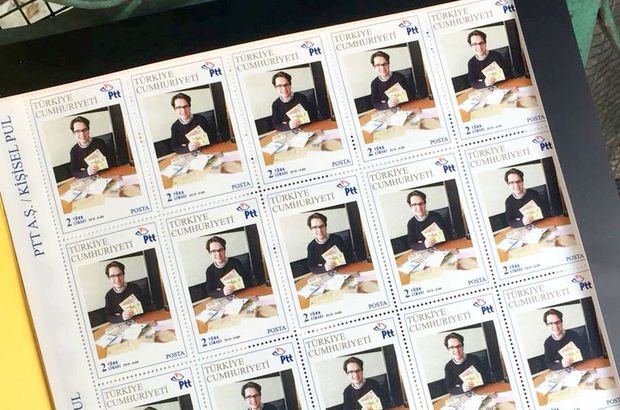 Not just for astronauts and dictators anymore...
In Antalya, university student Umutcan Öncü has gotten his own
stamp from PTT (Turkey's postal service). (!) Öncü has pen-pals
in 32 countries, including China, the USA, Russia, England,
Brazil, Finland, Malaysia, Belgium, Germany and Portugal.
PTT's General Directorate sent Öncü the following letter: "A
personal stamp has been printed and presented to Umutcan Öncü,
who has promoted our organization's services on an international
level with his pen-pals and demonstrated the importance and
beauty of exchanging (real!) letters."
The new stamp is being offered for sale at PTT's main post office
in Sirkeçi, Istanbul. As for Öncü, he explained that "exchanging
real letters is a lot more exciting than email. I'm adding new
pen-pals in other countries, too. I'll continue to try to promote
my country and Antalya with letters."
What are those strange objects in Umutcan's hands?!