türkçe
links to original Turkish article
(HaberTürk Newspaper, 14 May 2018)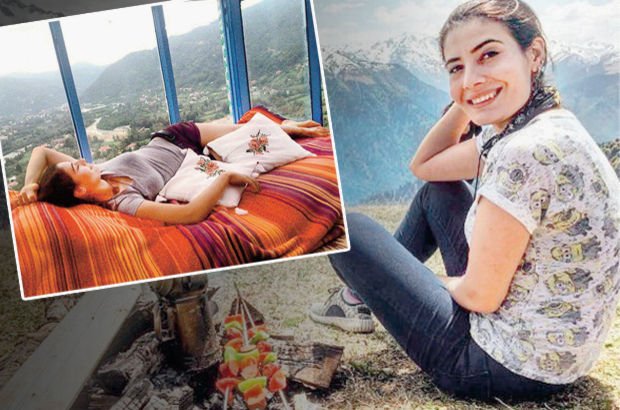 Given the price of gas, she may be on to something.
Elif Omput (26), a senior at the tourism and hotel management
faculty in Balıkesir's Burhaniye district, has hitchhiked around
71 provinces in Turkey over the past 6 years, racking up 26,000
kilometers of travel. She says that mostly drivers with Istanbul
and Ankara license plates picked her up. Her shortest ride was
3 kilometer and the longest 1,100 kilometers.
Omput, originally from Mardin, explained that "my first university
was in Ardeşen in Rize province but I had to go into town and
there were no dolmuşes (collective taxis) at that hour so, a bit
hesitantly, I hitchhiked the 40 minute journey. After that
hitchhiking became a passion of mine. Drivers thought I was a
tourist and would say 'Hello!' to me. When I told them I was a
Turk they were surprised and would say 'can a Turkish woman
hitchhike!?'".
Continuing, Omput said that "in the east and southeast they don't
know about hitchhikers but they do know about hospitality. They
would see me as an unexpected guest and invite me into their
homes, even giving me money and offering to take me to the bus
station. When I tell them that I'm traveling to see new places
and cultures they applaud me, but they always tell me to 'be
careful'"
Omput says that she isn't scared and has had no bad experiences
hitchhiking. "People say to me 'you'll end up like Özgecan.' But
Özgecan wasn't hitchhiking, she was riding in a dolmuş when
she was murdered. I don't use dolmuşes or buses. I either fly
or hitchhike. There's a risk, of course, but I'm not scared. I
don't hitchhike at night but I don't carry pepper spray either.
The most interesting thing is that in 6 years of hitchhiking only
11 women have picked me up."
Omput is planning to write a book about her hitchhiking, called
"A Woman Can Do It". She said that "I'll write the thesis for my
academic career and be an example for others. 50 years from now
I'd like to be the patron of women hitchhikers. I may stop
hitchhiking soon but I'll continue to roam in Turkey and abroad
on my motorcycle."
Omput related an interesting vignette: "I got a ride from Muş to
Bingöl and the police and Gendarmerie stopped us about 15
times in 24 hours. The police would say to me 'we men can't
do what you're doing! Where do you get the courage?!'"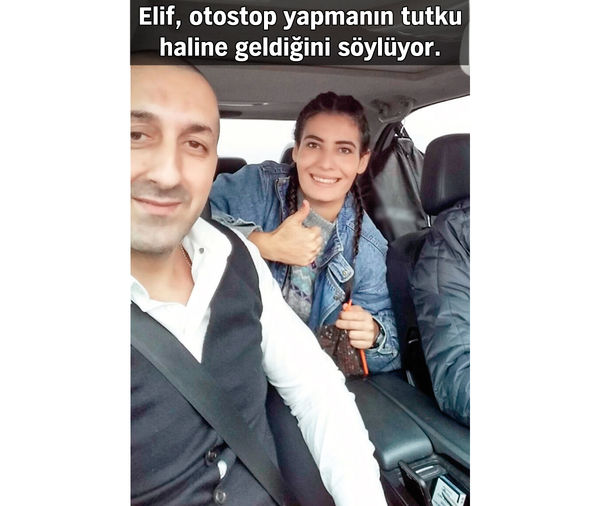 Writing her college thesis: "Hitchhiker's Guide to the
University"